Exhibition
Double Forehead
21 April – 21 May 2023
Double Forehead is a two-channel video, sound and sculpture installation by artist Miriam Naeh, centred around two ghostly, double foreheaded female jesters. Naeh's practice explores the way stories, characters, and objects alter our collective memory, as they are revisited and retold. Storytelling implies an act of translation of a given event; she emphasises this notion by mixing the imaginary and the surreal within the world of nonfiction, to create a space where the poetic and the ridiculous coexist.

In Double Forehead, Naeh draws on A Night in the Old Marketplace (I.L Perez, 1907), a thriller-like play produced by 'GOSET', a little-known Yiddish avant-garde theatre operating in post WW1 Russia. The original play takes place in a town's market over a single night of crisis, when the dead rise from their graves, disoriented and damaged, and join the living. Two jesters orchestrate the chaotic narrative whilst questioning the other characters' existential state.

Double Forehead starts where the play ends, reimagining the aftermath of the chaotic night. Naeh transforms the two jesters into female characters, who now remain the sole witnesses, felons and detectives, in an abandoned neo-noir-like scene. Emphasising their otherness, the jester's makeup imitates the makeup from the original play; a double forehead made from silicone prosthetic extension. She employs the fluid and marginalised qualities of the jester to retell a story of existential crisis, this time in London 2023. The old world of the play disappears and instead emerges a new abstracted limbo where Naeh summons the spectres of memory and identity into the present.

Taking on the language of mystery and dark comedy, she echoes the original stage design into a new deconstructed setting. The gallery now becomes the scenery for the sisterhood-like duo, who are trapped and suspended in a twilight state, between tricksters and virtualized ghosts.

---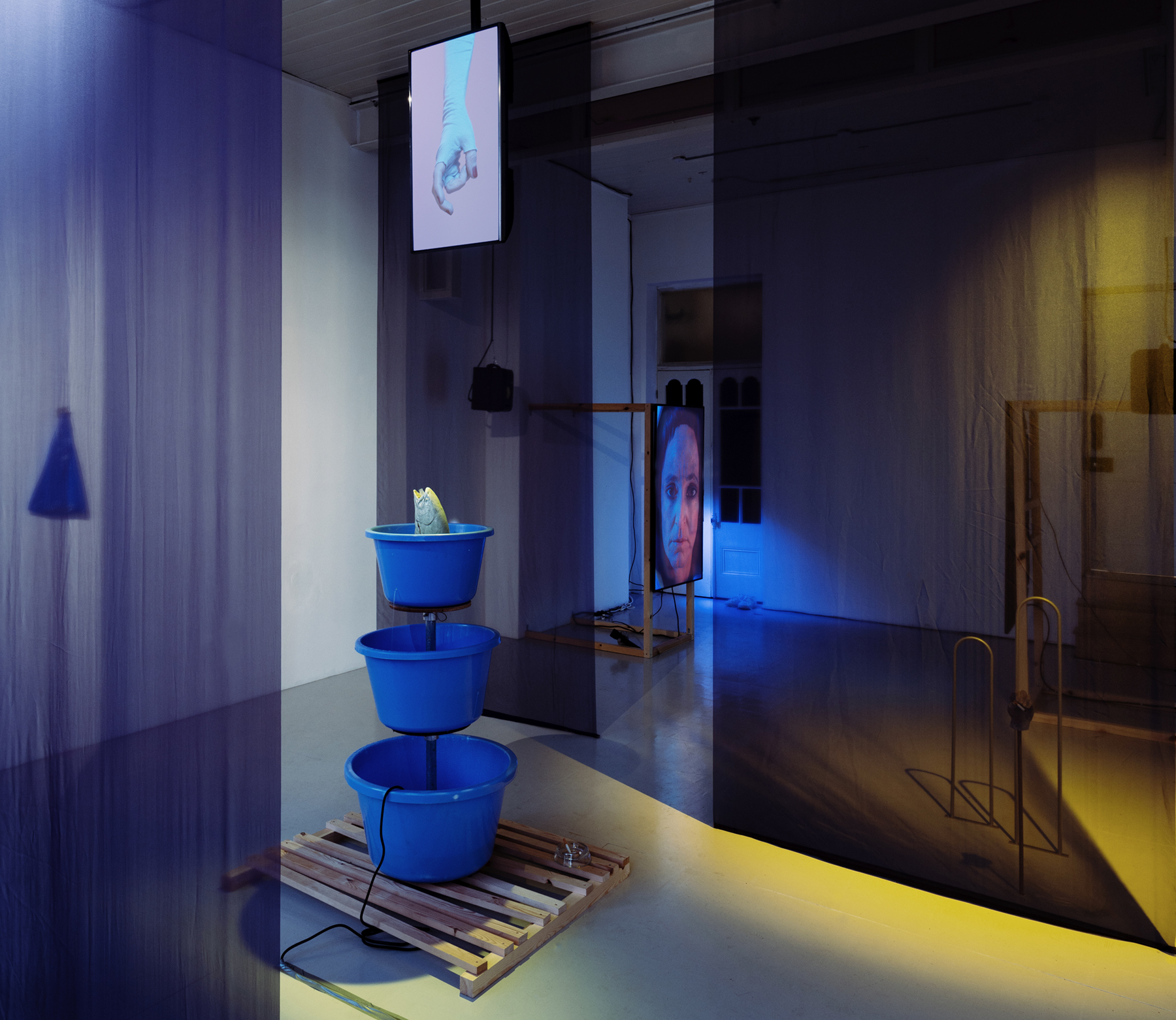 Exhibition Hours
Fri-Sat 12:00-18:00
Sun 12:00-16:00