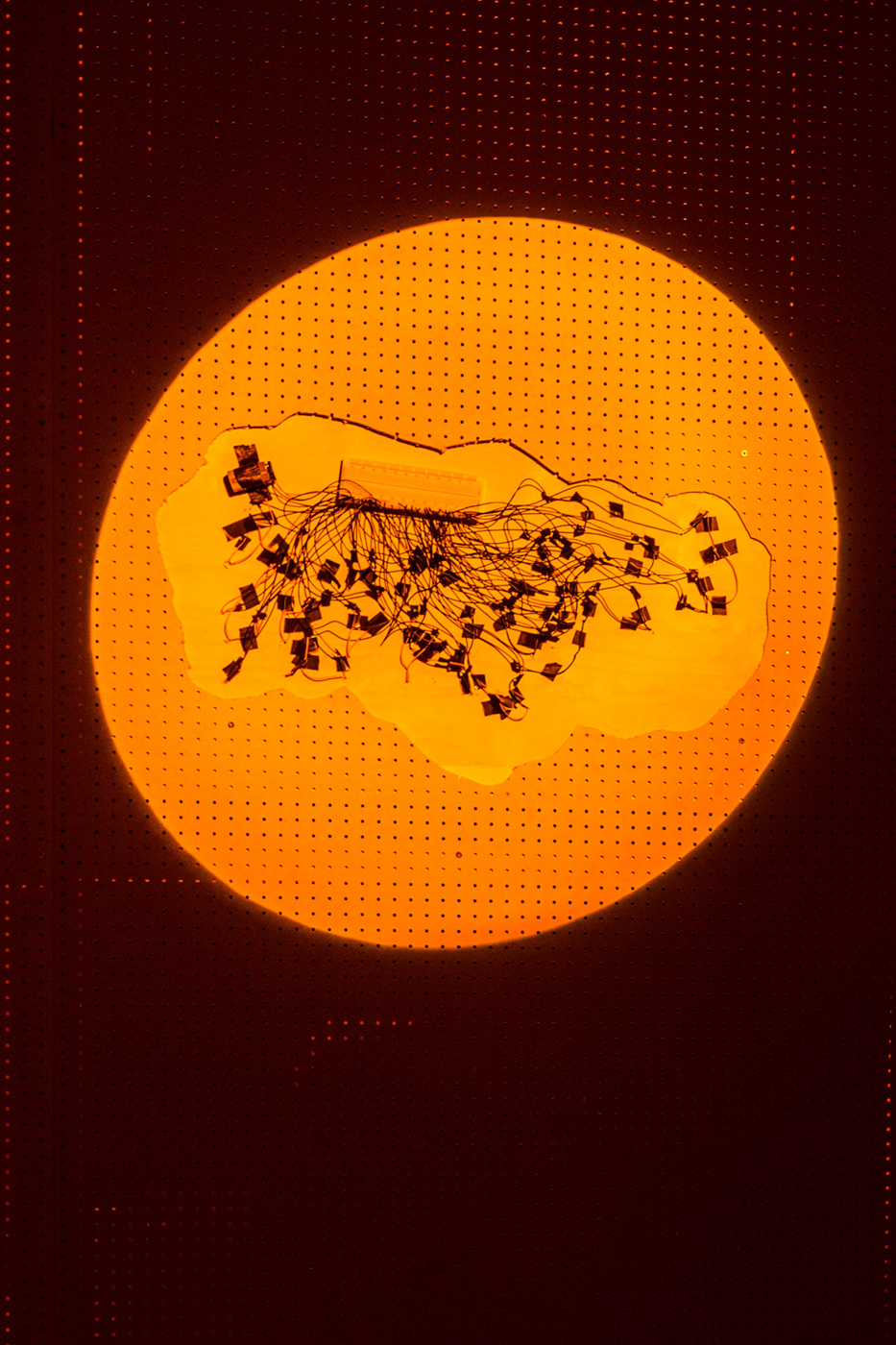 Exhibition
Hard Drives, Soft Walks

19 JANUARY – 19 FEBRUARY 2023
For the inaugural exhibition at 'Chemist', Martina O'Shea and Seren Metcalfe debut new work alongside a collaborative sound and light installation. 'Hard Drives, Soft Walks' is a mashed up journey of the two artists, from night clubs, to mud larking, glitching landscape, tv soaps, late night walks and half remembered dreams.
The center of the installation is a collaborative sound piece: two voices telling tales through radio static, located in an ever changing vista of London, Ireland and Yorkshire. Fields, birdsong hit against traffic jams and sirens, mummers and echos from tv sets counter to techno beats transformed into the bodhrans. City remains and construction materials, pop memorabilia and programmed lights are forming a ghostly, theatrical set of the ever in flux space between body place and time.
The show is curated by
Ross Hammond
and Kineret Lourie.
Martina O'Shea

Martina O'Shea is an Irish artist (b. Kerry, Ireland, 1982) living and working in London. She works with memory, sound, material, technology and the idea of glitching. She has an MA from City and Guilds Art School 2021. Recent shows include Poem Atlas, Rhodes Art Park Gallery, Greece, 2021, Model Village, The Swiss Church, Covent Garden, London, Curated by Hot Desque 2020 and the European Poetry festival.


Seren Metcalfe
Seren Metcalfe (b. York, England, 1997) is a Multidisciplinary Artist and Writer based in London. She graduated with a BA from Slade School of Fine Arts in 2020. She has received various awards including Bloomberg New Contemporaries and UCL EAST Artist in Residency, 2019 - 2020. Recent shows include Dream Weaver, Grove Collective, 2022, New Contemporaries, South London Gallery 2021. Seren is the Founder of
The Working Class Creatives Database
.
https://www.instagram.com/werealljusttryingtogetby/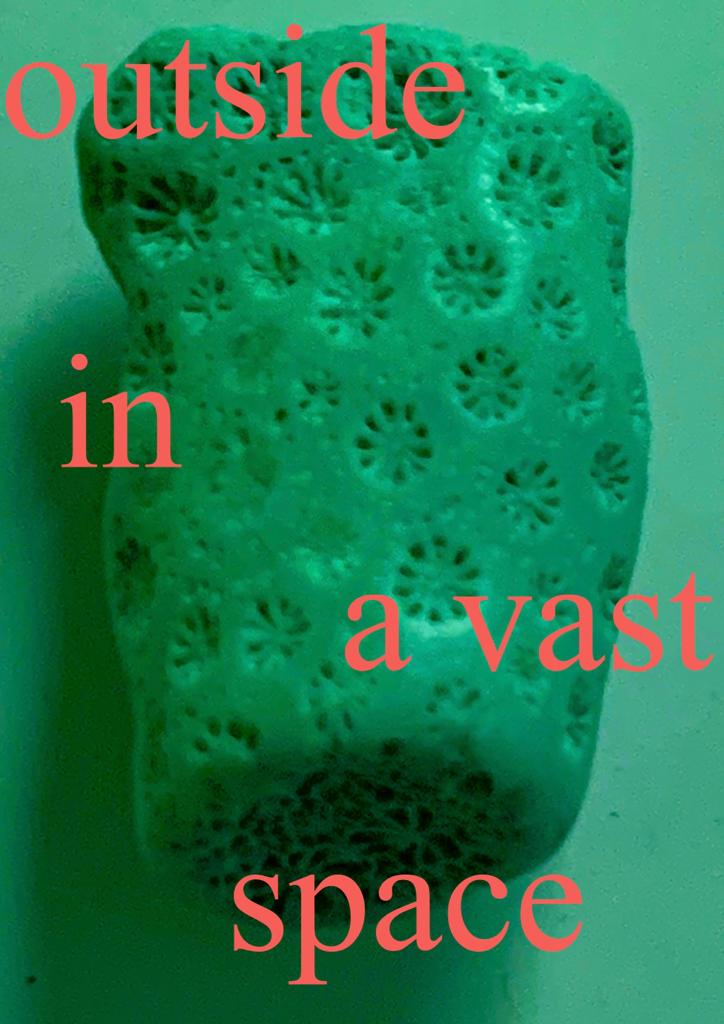 Exhibition Hours
Fri-Sat 12:00-18:00
Sun 12:00-16:00